A nature-based path for cultivating wholeness and healing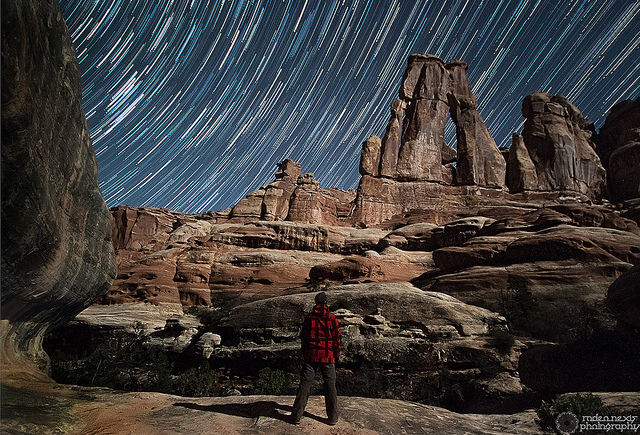 Join us for an 8-week experiential exploration of the deep connection between our human psyches and nature, and the potential for wholeness and self-healing that is available when we actively attend to this connection.
Our wild minds possess astonishing resources, untapped potentials and depths that we might not even know exist. When we discover how to access them, cultivate their gifts and capacities, and integrate them into our everyday way of thinking and being, our lives – and the world we live in – can be transformed.
Cultivating the four primary facets of our innate wholeness — and coming to understand both the limitations and gifts of our wounded, fragmented, or shadowed parts — are essential steps in the personal journey to a mature, soul-centered life.
This group offers essential guidance and support for the healing and "wholing" work that is foundational to becoming fully human.
Spring 2019 (Dates TBD)
near Lyons, CO
Group size limited to 8 participants
(Check back soon for Spring 2019 dates and registration info)

Register today to get early bird pricing!
Or scroll down for more info…
In this group, we'll explore the landscape of the psyche through a variety of practices including time alone in nature, self-designed ceremony, group inquiry, embodied movement, voice dialogue, journaling, and deep imagery work. We'll work experientially with concepts and the model presented in Bill Plotkin's book, Wild Mind: A Field Guide to the Human Psyche, so you can better understand the dynamics and more fully step into the magnificent wild potential of your psyche. Group meetings and nature immersions will be complemented by your own explorations of your individual psyche in wild nature between sessions.
In this group, you'll learn to Rewild Your Self by:
accessing and developing the inner resources of four primary dimensions of human wholeness;
identifying and cultivating healthier or more functional relationships with four main kinds of fragmented, shadowed or wounded subpersonalities – those essential parts of every person that were healthy and supportive adaptations in childhood and adolescence, but are now barriers to your full and authentic adulthood;
engaging in specific practices and guidelines for using this nature-based model to deepen your exploration between sessions and to support your ongoing inner work.
The practices and teachings you'll learn in this program stand alone as tools to live a more soul-centered life, and also are foundational for other Soulcraft programs. This 8-week class can serve as a juicy introduction to nature-based soul work and, for those with previous experience, a wonderful opportunity to dive deeper into your personal exploration of Nature, Soul and Self.
SCHEDULE:
(Check back soon for Spring 2019 dates and registration info)
In addition to the group meetings and nature immersions, the program includes a bonus 75-minute one-on-one exploration session with one of the guides.
Between each group meeting, we'll offer one or more practices or exercises for you to complete on your own time, usually outdoors in wild nature. These are intentionally designed to help you explore more deeply and to more fully integrate the material. Although each exercise is optional, these nature-based practices and "soul tasks" are an integral part of the course, so I highly recommend that you give yourself the gift of the time and space needed to complete them each week (typically no more than 1 or 2 hours). It's more than worth it!
Sign up today to reserve your spot!
GUIDES:
Gene Dilworth, MA: As founder of Wild Heart Center, Gene is dedicated to the project of rewilding the human spirit as an essential dimension of being fully alive in these times. By nurturing meaningful relationship with the more-than-human world and facilitating deep inquiry into the mystery of one's true nature, he supports individuals to discover, re-member and live from the center of their soul-rooted sense of belonging to the world. With degrees in ecology and ecopsychology, Gene has been guiding groups and individuals in transformative nature-based experiences since 1986. He guides wilderness retreats for Animas Valley Institute, serves as adjunct faculty at Naropa University, and has served in a variety of significant administrative and leadership roles in educational and environmental organizations.
Lauren Golten MS, MA: Lauren is a nature-based therapist and group facilitator, grounded in many years of working in nature and practicing Buddhism/mindfulness. She holds an MS in Field Biology/Natural History, an MA in Transpersonal Counseling Psychology/Wilderness Therapy, and a BA in Ecology. She trained in the Hakomi Method of Psychotherapy, studied group systems with the Matrix Leadership Institute and has spent a number of years exploring the Soulcraft work of the Animas Valley Institute – a deep nature-based psychological healing system. Lauren currently works with groups and individual clients, is a facilitator with Convergence 3C, and a trainer/facilitator with the Matrix Leadership Institute. Her practice is based in the mountains outside of Boulder where she facilitates clients' connections with themselves, others, and the natural world.
REGISTRATION:
(Check back soon for Spring 2019 dates and registration info)

Do you have questions or need more information? Please be in touch!
We look forward to diving in with you!
–Gene and Lauren