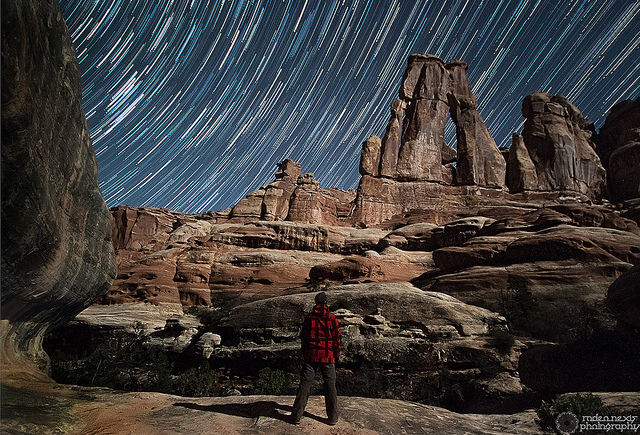 Rewilding Mind Summer Series:
Living Well and Wild in the Landscape of Psyche
Three Sundays: June 6, July 11 and August 8, 2021
(You can sign up for one, two or all three days!)
Guided by Gene Dilworth and Lauren Golten
at Wild Tinaja Ridge near Lyons, CO
Our wild minds possess astonishing resources, untapped potentials and depths that we might not even know exist. When we discover how to access them, cultivate their gifts and capacities, and integrate them into our everyday ways of thinking and being, our lives – and the world we live in – can be enhanced and enriched.
Accessing and cultivating our innate wholeness — and coming to understand both the limitations and gifts of our wounded, fragmented, or shadowed parts — are essential steps in the personal journey to a mature, soul-centered life and reciprocal relationship with the living world.
In this three-part series, we'll explore the landscape of the psyche through a variety of practices including time alone in nature, ritual and ceremony, group inquiry, embodied movement, voice dialogue, journaling, and deep imagery work. We'll work experientially with the model and concepts presented in Bill Plotkin's book, Wild Mind: A Field Guide to the Human Psyche, a profound new understanding of the human experience that supports us to more fully step into our magnificent wild potential. You'll learn concepts and practices to rewild your mind by:
immersing in the wildness and beauty of the natural world
accessing and developing the inner resources of four essential aspects of your wholeness
cultivating healthier, conscious relationships with the fragmented, shadowed or wounded parts of your psyche
deepening your personal relationship with wild nature and the more-than-human world
To make this most accessible, we are presenting this as a series of three daylong experiences.  Each day we'll explore different aspects of the wild human psyche and engage in nature-based practices to cultivate specific dimensions of wholeness.  While each of these can be taken as stand-alone days, all three taken together will offer a complete introduction to the Wild Mind Nature-based Map of the Psyche.
Part I: Wild Vitality, Embodiment and the Romantic Imagination — Sunday, June 6
Each of us has some innate capacity for sensuous, emotive, instinctive and playful connection with the world. It is our birthright to feel simply at home in our bodies and in a more-than-human world. And each of us has the capacity to dream and imagine, discern meaning in events and envision new ways of being, to shift our consciousness accordingly. But these essential dimensions of our human experience are often neglected or undeveloped in modern society. Join us for an enlivening day of deep connection, imaginative embodiment, and romancing the enchantment of the natural world.
Part II: Wild Presence, and the Nurturing, Generative Spirit — Sunday, July 11
An essential capacity of the wild human is to simply be present, in the moment, with the world as it is.  To be awake and present — with both innocence and wisdom — to wild nature as well as our inner wildness. As we offer the sacred gift of our attention, to ourselves and to another, we begin to move with heart-centered, nurturing and generative action.  Join us for this day of deep practice of mindfulness and open-hearted attentiveness to our heartbreakingly beautiful world.
Part III: Understanding and Working with Inner Saboteurs/Protectors: Transforming gifts of our wounded, shadowed and fragmented parts  — Sunday, August 8
Each of us has within us some wounded or fragmented parts of our psyche.  Sometimes we recognize them as our inner critics, victims, rebels, rescuers, lion tamers, escapists or shadows.  While they may have been necessary and supportive survival strategies in childhood and adolescence — adaptive ways of staying safe in an uncertain world — in adulthood they can keep us so safe that we never risk becoming who we really are!  Join us for this day as we engage in nature-based practices designed to help you identify four kinds of "inner protectors" and cultivate more life-affirming relationships with each of them.
---
Program details:
OUTDOORS: These programs will take place entirely outdoors, rain or shine!  (We have outdoor shelter for rain, and indoor bathrooms are available.)
DATES:  June 6, July 11 and August 8
TIME: 10:00-5:00 each day
LOCATION: Wild Tinaja Ridge, private land northwest of Lyons, CO (15 mins drive from Lyons; 35-40 mins from Boulder)
GROUP SIZE: To ensure the best possible experience, we keep our groups small and intimate, limited to 8 participants.
COVID SAFETY: We'll gather safely in accordance with current Covid-19 protocols (outdoors, distance, masks as appropriate/recommended, sanitizer, etc)
Each of these three days will focus on particular dimensions of the human experience and specific aspects of the wild psyche. Each part can be taken as a standalone day and will offer a worthwhile and complete experience in itself.  But taken together, the series of all three days offers a well-rounded, coherent introduction to this radically holistic, ecological and surprisingly useful way of understanding the human psyche.
To encourage enrollment in all three days as a series,
we offer a $100 discount if you register for the full package.
Scroll down for details and registration.
---
Your guides: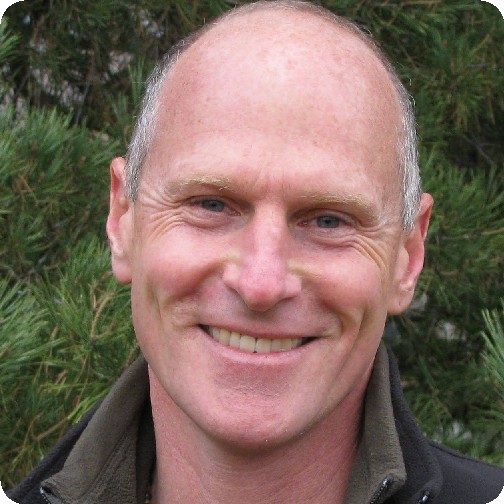 Gene Dilworth, MA: Gene is dedicated to the project of rewilding the human spirit as an essential dimension of being fully alive and fully human in these challenging times. By nurturing meaningful relationship with the more-than-human world and facilitating deep inquiry into the mystery of one's true nature, he supports individuals to discover, re-member and live from the center of their soul-rooted sense of belonging to the world. With degrees in ecology and ecopsychology, Gene has been teaching and guiding groups and mentoring individuals in transformative nature-based experiences for over 30 years. He currently guides wilderness quests and other retreats for Animas Valley Institute and is founder of the Wild Heart Center for Nature & Psyche.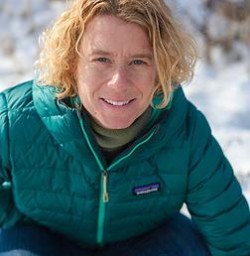 Lauren Golten MS, MA: Lauren is a nature-based therapist and a group facilitator drawing upon her extensive training and experience with the Wild Mind model of Animas Valley Institute, the Work That Reconnects, and Matrix Leadership Institute. She holds masters degrees in Field Biology and Wilderness Therapy. Lauren's 20-year practice and study of meditation and mindfulness, and her life-long love for and study of the natural world, are core to her work as a therapist and facilitator. She sees clients and leads nature-based programs at her home-place of Wild Tinaja Ridge near Lyons, CO.
---
REGISTRATION
Rewilding Mind Summer Series:
Living Well and Wild in the Landscape of Psyche
Part I: Sunday June 6, 10:00 am – 5:00 pm 
Part II: Sunday July 11, 10:00 am – 5:00 pm 
Part III: Sunday August 8, 10:00 am – 5:00 pm 
You can sign up for any one or two of these days for $130 each day.
Or register for the complete series — all three days — for only $390 $290 ($100 discount!)
To register and hold your spot, please send an email to lagolten@gmail.com indicating the specific dates you will be attending, and send full payment.
Payment can be accepted by any of the payment platforms below.  (Venmo or GooglePay preferred, but any method will work!).
Venmo to @Gene-Dilworth
Check mailed to Wild Heart Center, 2195 Spring Gulch Dr., Lyons, CO 80540
(Please note: Payments are refundable up to 7 days before the program date.  Cancellations within 7 days of the program are non-refundable.  In the event that Wild Heart Center needs to cancel a program, fees will be fully refunded.)
Need more info or have any other questions? Please contact Lauren at lagolten@gmail.com.