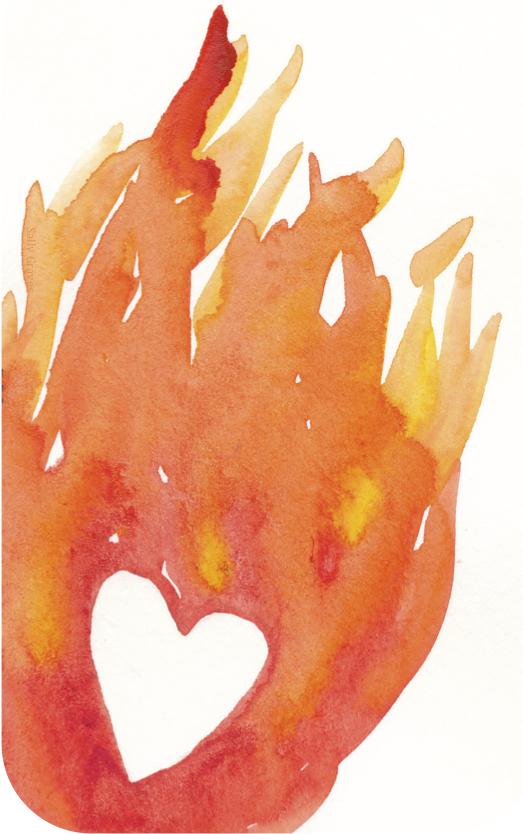 A unique opportunity
to reverently explore
the multifaceted experience
of your core vulnerability,
your profound healing,
and the mysterious gifts


discovered there…
---
Sacred Wound ~ Open Heart
March 23 – April 20, 2021
based near Lyons, CO


with Lauren Golten

Sacred Wound exploration works with a profound truth: your unique way of belonging to the world, and the gifts you have to offer, derive from your most profound sensitivities and vulnerabilities. When we reverently, and with great care, explore our lived experience of this terrain, we may tenderly uncover the deeper story of our particular way of belonging to the world.
The core wound is often recognized as the source of your greatest vulnerability; and with it can come pain, grief, fear, anger, defendedness, stuckness and/or avoidance. Through foundational healing and "wholing" work, the core wound can be not only identified, understood and experienced, but also ultimately embraced and integrated. There is profound healing and sense of personal freedom that can come from this kind of healing work.
Sacred Wound work builds upon this healing work, and opens to yet a deeper layer and opportunity, one rooted in the deeper life of your soul story. The mystery of how this deepest, most vulnerable place can actually create a particular place in us, a crack where the light can get in; so that we can be touched by the world in just the particular way that both cracks us open and gives us light.
Ring the bells that still can ring
Forget your perfect offering
There is a crack, a crack in everything
That's how the light gets in.
~Leonard Cohen
 You are invited to join a small and intimate group of intrepid travelers, to reverently explore the multifaceted experience of your core vulnerability, your profound healing, and the mysterious treasures that are offered in that intersection. Supported through a series of processes, in community and in wild nature over several weeks, you'll discover the gift in the wound — sacred gifts that can reveal the deeper story of your life as you inhabit your own being more fully.
This program might be a good fit for you if:
You've done significant wholing and Self-healing work. That is, you have explored your wound story and are familiar with your protective strategies AND you have the inner resources to be in aware, compassionate relationship with the wounded parts of yourself and others. (If you are unclear about this, please contact me and we can discuss.)
You desire the support of an intimate, soul-oriented group and feel

ready enough

,

willing and curious

to go toward your core vulnerabilities/core wound in order to discover the treasures there, and the threads of the larger soul story you are living.



We will draw from Soulcraft ™ and other nature-based practices to assist us to delve into our hearts, histories, bodies, and imaginations. These may include: Crafting personally meaningful art and collage, recalling our personal wound patterns and stories in service to discovering the deeper stories, a Day Walk, personal myth writing and telling, journaling, council, self-designed ceremony, deep imagery processes, intentional wandering on the land and conversations with wild nature. We will have access to a special place in wild nature (near Lyons) to support us in these practices, for our two day-long nature-based experiences.
---
YOUR GUIDE: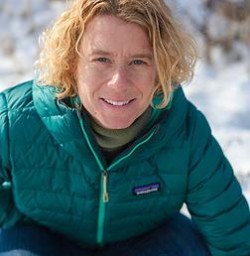 Lauren Golten, MA, MS, is a nature-based therapist and a group facilitator of the Wild Mind model of Animas Valley Institute, The Work That Reconnects, and Matrix Leadership Institute. She holds masters degrees in Field Biology and Wilderness Therapy. Lauren's 20-year practice and study of meditation and mindfulness, and her life-long love for and study of the natural world, are core to her work as a therapist and facilitator. She sees clients and leads nature-based programs at her home-place of Wild Tinaja Ridge near Lyons, CO.
Dates: March 23 – April 20
Schedule:
Two full Saturdays, 9:00 am – 5:00 pm — March 27 and April 17
Saturday meetings will be outdoors on wild land near Lyons, CO.
Every other Tuesday evening, 5:30-8:00 pm — March 23, April 6 and April 20
Evening meetings will be on Zoom.
Program fee includes one 75-minute private sacred wound mentoring session with Lauren, to be scheduled at a mutually convenient time. (Additional private sessions are available/optional if you would like to go even deeper with your work.)
In order to support a strong and intimate small group experience, this group is limited to six participants.
COVID Precautions:  We will be practicing Covid-safe guidelines, including:
Gathering outside the entire time when we meet in person
Maintaining at least 6 ft. distance (and more when desired)
Wearing masks when closer than 6 ft. together
Having a small group, limited to maximum of 6 participants
Asking folks to stay home if they've had contact with someone who was Covid-positive, are not feeling well, have a fever or respiratory symptoms
Full tuition: $425
(If this fee is an obstacle to your participation, please contact me to discuss payment and/or sliding scale options.)
---
REGISTRATION
A brief written application is required for this program.  Upon acceptance of your application, full payment is required to reserve your spot.
To register, please:
If you have any questions, need more info, or would prefer to pay by cash, check, or other method, please contact Lauren at lagolten@gmail.com or 303-641-6333.