Join us for this daylong experiential exploration of the deep connection
between our human psyches and wild nature, and the potential for wholeness and self-healing
that is available when we actively attend to this connection.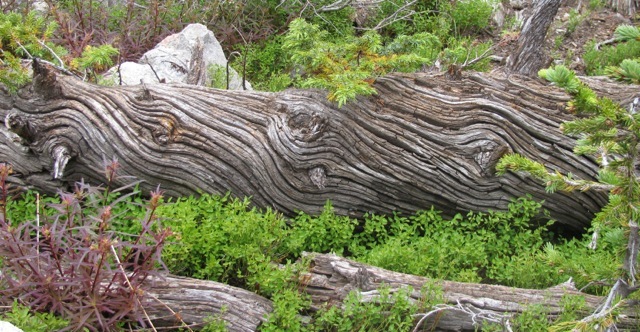 Our wild minds possess astonishing resources, untapped potentials and depths that we might not even know exist. When we discover how to access them, cultivate their gifts and capacities, and integrate them into our everyday ways of thinking and being, our lives – and the world we live in – can be enhanced and enriched.
Cultivating the primary facets of our innate wholeness — and coming to understand both the limitations and gifts of our wounded, fragmented, or shadowed parts — are essential steps in the personal journey to a mature, soul-centered life and reciprocal relationship with the living world.
In this 1-day introduction, we'll explore the landscape of the psyche through a variety of practices including time alone in nature, ritual and ceremony, group inquiry, embodied movement, voice dialogue, journaling, and deep imagery work. We'll work experientially with the model and concepts presented in Bill Plotkin's book, Wild Mind: A Field Guide to the Human Psyche, a profound new understanding of the human experience that supports us to more fully step into our magnificent wild potential.
You'll learn practices to rewild your mind by:
immersing in the wildness and beauty of the natural world
accessing and developing the inner resources of four essential aspects of your wholeness
cultivating healthier, conscious relationships with the fragmented, shadowed or wounded parts of your psyche
deepening your personal relationship with wild nature and the more-than-human world
GUIDES: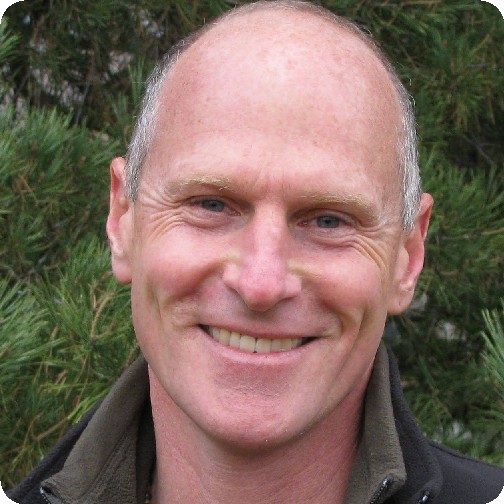 Gene Dilworth, MA: Gene is dedicated to the project of rewilding the human spirit as an essential dimension of being fully alive and fully human in these challenging times. By nurturing meaningful relationship with the more-than-human world and facilitating deep inquiry into the mystery of one's true nature, he supports individuals to discover, re-member and live from the center of their soul-rooted sense of belonging to the world. With degrees in ecology and ecopsychology, Gene has been teaching and guiding groups and mentoring individuals in transformative nature-based experiences for over 30 years. He currently guides wilderness retreats for Animas Valley Institute and is founder of the Wild Heart Center for Nature & Psyche.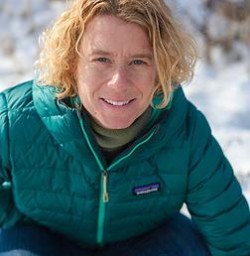 Lauren Golten MS, MA: Lauren is a nature-based therapist and group facilitator, grounded in many years of working in nature and a long-time practice of mindfulness meditation. Lauren currently works with groups and individual clients in private practice, and is a trainer and facilitator with the Matrix Leadership Institute. She holds graduate degrees in Wilderness Therapy and Field Biology, and is certified by Animas Valley Institute as a Wild Mind Professional Facilitator.  She facilitates clients' connections with themselves, others, and the natural world in her Boulder office and in the mountains near Lyons, CO.
Landscape of Psyche
October 12, 2019
at Wild Tinaja Ridge
near Lyons, CO
Saturday Oct 12, 9:30 – 5:30
Group size is limited to 10,
so register early!
Please note, full payment is required to hold your spot.
To register, please send an email to lagolten@gmail.com and use the payment link below:
Early bird registration (until Sept 30):  (link to PayPal)
Full tuition registration (Oct 1 or later): $100 (link to PayPal)
If you have any questions, need more info, or would prefer to pay by check, please contact us by email or phone:
lagolten@gmail.com  or  303-641-6333
Overnight camping on our land Saturday night is an option.
Contact us for more info if you are interested!
About Front Range Soulcrafters:
Do you find yourself on a journey of soul discovery, perhaps on a quest to find and embrace your sacred calling in life? Are you longing for a greater sense of wholeness and meaning, seeking guidance and the support of community? Are you seeking deeper connection with the mysteries of nature while exploring the depths of your own being?
Front Range Soulcrafters is an open group that offers support for discovering and embodying your sacred calling while cultivating soulful relationship to all life. We do that by supporting you in sustained exploration of your unique relationship with the mysteries of nature and soul.
Meeting seasonally near Lyons, Colorado, Front Range Soulcrafters offers a rare opportunity to gather with a small group of courageous wanderers while immersing in the fertile, entangled terrain of wild nature and soul. Each gathering is focused around a particular theme, practice, or dimension of nature-based soul work — and is responsive to the present needs and energy of the group.
In addition to intentional solo wanders in wild nature, we explore and deepen our relationship with soul and the more-than-human community through a variety of practices including council and inquiry, self-designed ceremony, rhythm, dance and other movement/embodiment practices, dreamwork, deep imagery, journaling, and expressive arts. Front Range Soulcrafters programs are open to anyone on a journey of soul discovery with a sincere longing to deepen their inquiry into the mysteries of nature and soul.
Nature-based Soulcraft™ skills and practices are designed to evoke the world-shifting experience of soul encounter. Through deep engagement with both wild nature and the wilder dimensions of the human psyche, we discover clues to our unique mythopoetic identity: a profound way of experiencing ourselves embodied in a mysterious story that whispers to us in moments of expanded awareness and exquisite aliveness.
Join us for:
Landscape of Psyche
October 12, 2019
at Wild Tinaja Ridge
near Lyons, CO
Saturday Oct 12, 9:30 – 5:30
Group size is limited to 10,
so register early!
Please note, full payment is required to hold your spot.
To register, please send an email to lagolten@gmail.com and use the payment link below:
Early bird registration (until Sept 30):  (link to PayPal)
Full tuition registration (Oct 1 or later): $100 (link to PayPal)
If you have any questions, need more info, or would prefer to pay by check, please contact us by email or phone:
lagolten@gmail.com  or  303-641-6333